Doula Support

Initial Interview
During the initial interview, we will meet to discuss your birth dreams and what type of services you are looking for. This is a time for us to see if I am a good match for you and your story. If not- no problem! I can aid you in the search to find the right person.

Prenatal Visits
These visits can take place anywhere-- at your home, my home, meeting for coffee, a doctors appointment, etc. During this time we can develop your birth plan and discuss any concerns you or your partner may have. This is the time where we build a relationship so that I can better assist you and your other supports once you are in labor.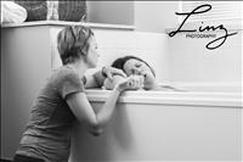 Phone Support
From the date of hire, I will be available to you for support via email, telephone or text to answer questions or provide resources. Starting two weeks prior to your estimated due date, I will be available 24/7 for phone support.

Early Labor
During this time, many choose to spend time resting and spending time at home. I may be available to support you over the phone, offering ideas and comfort measures, or in person helping you prepare for labor. Whenever you feel I am needed I will come.

Active Labor through Birth
I will be available to support you through this time at whatever setting you prefer. I will remain with you through out your labor and will be available to emotionally, physically and/or educationally support you through suggestions of different positions, soothing touch/massage, and encouragement.
Postpartum Care
Following the birth, I will stay with you for at least one hour, or until you fell comfortable with your new family and have created a good latch in breastfeeding (if that is your desire). I can also take pictures and call friends/family while you bond with the little one.

---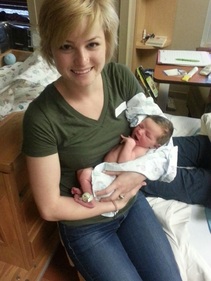 Postpartum Home Visit
I will check in within the first few days following your birth. I will also be available for a home visit when you come home from the hospital or within 3-5 days after the birth. At this time we can talk through your birth, discuss any needs you have, as well as address any questions or concerns. I will be able to provide you resources such as postpartum doulas, lactation consultants and support groups for new moms. You will be able to evaluate my services at this time.

Fees
Currently, my fee is $800 per birth. I am committed to ensuring all families have access to doula support if they desire it and am able to provide sliding scale services. Contact me for more information. I also have experience working with HSAs to cover doula costs.

Back ups
I have a variety of Doulas who I work with regularly. In cases of extreme circumstances, we all provide back up services to each other as needed. I will always communicate with you if the need to use a back up occurs.

---
Other SupportGiving Austin Labor Support
GALS is an official 501(c)(3) non-profit volunteer organization which seeks to provide emotional and physical support to women during their birth experience, specifically those that would otherwise be un- or under- supported. I am the Executive Director for this organization. Anyone in the Austin area can access a volunteer labor support companion by contacting the dispatch line before or during labor:
512.934.2171
.
For more information, visit
givingaustinlaborsupport.org
---